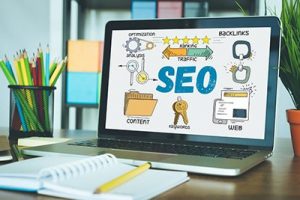 The marketplace has changed since the Internet became a huge success. Many businesses are putting up their own websites because they believe it is vital to their success. However, it is not simply just about having a website. Understanding how many websites are built on the Internet is like swimming in a deep blue ocean. How can your business possibly be known with thousands of other businesses' website racing against each other? That is the beauty in learning the magic of search engine optimization, or more popularly known as SEO.
The business trend and marketing behavior about two decades ago are far different from today, now that digital marketing is the more viable platform to deliver goods. To be able to sell, if you have a business, potential buyers would just pick up the phone to reach you. However, this style of consumer behavior has changed when the Internet arrived. Why? Because the majority of people in the whole planet would rather be online than just picking up the phone and browse through the yellow pages.
Your Website Means Business
When you put up a business, it is almost imperative to put up a website. When you have a website, you have a business. See? It is two-way thing; your website is your business. And to propel your business to great heights, you need a good damn SEO company that does all the tricks in getting your business return a good and hefty investment.
SEO comes in when you want your website to be "optimized" or reached by as many visitors as you could imagine. How is it that you may deem SEO highly essential for your website? SEO increases your web traffic by making your site appear on Google's first page. Who would care about wasting their time looking up until the 10th page of Google results? Unless all the prior pages are found to be "irrelevant," you will be lucky enough to be found. But this is impossible because all those sites clinching the higher ranks have authoritative contents, and you want to be one of them. This is why the role of an SEO company is so important in this part.
When SEO Becomes Your Business
They say mind your own business. That is true enough. But what is truer is that you should mind that SEO will mind your business. You should be concerned in getting an expert SEO service to help your website boost its career on Google ranking. SEO uses algorithms that enable search engine to crawl back to pages that are highly relevant to what users are looking for. These people, whatever place they come from and whatever age they are, have particular needs to find on the Web. And Google and other search engines serve as their go-to guys that will provide them the answers. If your visibility is increased, greater are the chances your website will be visited. And all your web visitors, even those less enthusiastic of what you have to offer, are potential customers.
Get your business seen on Google, first page. Seek an expert SEO company because the world is big and the web is so wide that if your SEO can get you going, you will be heading toward success. Help your business grow. With Authority Solutions™, we increase your website ranking on Google page. The turnaround may not be quick, but slowly yet surely, you will gain positive results.