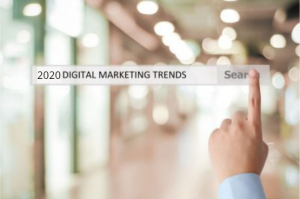 Having an established website means being a part of the digital marketing industry. As professionals and business owners of today, you need to know the different digital platforms to take advantage of the benefits of mobile devices and everything that moves in the Internet (or the World Wide Web).
The year 2020 promises
tougher competition
across all  business industries, and without the right tools based on modern trends, your business will not see another light. If you already have an existing website, then you need new strategies and fresh campaigns to improve your online brand, to have a good turnaround when it comes to profit. To begin your domination, write search engine optimization (SEO) in your checklist now.
SEO is the key to a website's visibility and searchability for this is the only way that your online brand will be known. With SEO, you can move your business all the way to the top of search engines, drive traffic to your website, and ultimately increase conversions.
What is it Like
to be on Google's 1st Page?
Regardless of what you offer, you need SEO to boost your online brand. Your presence online and popularity on the Web are the two things that will lead potential customers to your business. When a user does a search online, your business should appear on Google search if it answers the user's query. If you got the most reliable and relevant results, then a user will likely click your link. What should you do to match these common queries? SEO is the answer.
One of the tools under the SEO umbrella is keyword research. With the correct keywords in your content, more  online users will find your business when you match the queries users they usually look for.
While most search engines, specifically Google, continuously roll out new algorithms, you also need to level up your game and update your SEO techniques. If you are into organic (free) SEO, you need to keep abreast of the time. To stay ahead of the competition, it is smart to monitor the changes so that you can change and re-evaluate your website and its content to improve your ranking while keeping an eye on how algorithms behaves. While DIY SEO can be effective, hiring SEO experts will definitely make a great impact to your website and your business.
A long-term but a quantifiable model of promoting
SEO is a viable means where your business will be surely taken cared for. How? The results may not be visible overnight, but the process is worth more the wait as it really pays off in the end. Your investment will make a huge turnaround, slowly but surely.
What is more intriguing is that SEO is quantifiable. The return of investment in SEO can easily be tracked using Google Analytics. With this scheme, it is easy to monitor the performance of your business based on daily web visitors and conversions your site creates. When things fall apart, you always have the freedom to make some adjustments. While the data being given are transparent, you can always move on to success.
Make endless opportunities
The possibilities for your business is almost endless with SEO services. If you have no idea where to start, the SEO experts of Authority Solutions® will equip you with knowledge and start planning your campaign for your marketing thrusts. Trust us the way our valued clients do for years, and we will bring you to the top.