If you have spent any time trying to figure out search engine optimization (SEO) and pay-per-click (PPC) techniques, then you know how ever-changing the Google landscape actually is. In order to maintain the quality, consistency, and integrity of the online search experience, Google must change its algorithms periodically. This can be confusing and downright frustrating for business owners who are just trying to stay ahead in the search rankings.
Because SEO can take time if it is done correctly – and many companies might never achieve high rankings if they are contending with numerous competitors – a lot of businesses opt to invest more of their marketing dollars in PPC.
PPC can drive targeted traffic your way, but it must be implemented properly in order to make that happen. This is not something that you can learn in the course of an afternoon. To employ effective PPC strategies, a marketer must put forth much time and effort – and doing this the right way requires the benefit of experience. Simply setting up a Google AdWords account will not deliver notable results. There is a reason PPC professionals charge a fee for management.
In fact, even people who have been marketing online for years are vulnerable to committing errors when employing PPC for a new product or in a new market. Only a seasoned pay-per-click analyst has the technical knowledge to review your account and make changes accordingly. To anyone who is new to PPC, hiring an expert is less costly than trying to navigate a PPC campaign without assistance.
Consider the following points when exploring why your business needs to hire a PPC management expert:
Terminology and Settings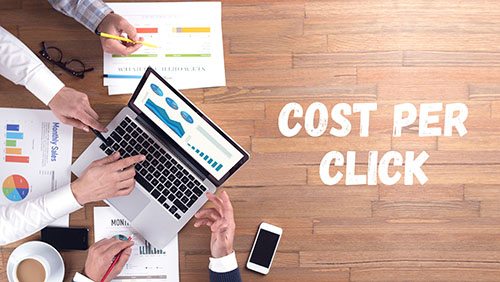 One of the first aspects of PPC marketing that overwhelms people is the terminology. However, terms such as retargeting, views and hits, and the many acronyms associated with PPC all represent crucial elements of pay-per-click advertising. To be successful at PPC, you must know what all of these terms (and many more) mean.
Once you have formed a true understanding of the terminology, you must know how to put the words into action. You will need to make ongoing adjustments to various settings in order to get the most from your marketing efforts. You will have to decide which geographical areas to target. You will need to determine whether you should be working with various affiliate networks, and if so, which ones.
Without a clear understanding of the terminology and all of the settings that will affect your campaign, you could pay far more than your competitors to achieve the same outcome.
Researching Keywords is a Complex Process
You cannot deploy a successful Pay-per-click campaign without using the right keywords. Using the wrong keywords will waste your resources, and you will not experience the results you seek. Using free keyword tools does not lead to the kinds of results you need as a business.
A PPC expert will likely use paid keyword tools, which can cost over $100 per month. While it makes sense for a professional analyst with multiple clients to invest that kind of money, it does not make sense for a single business to spend such an amount just on keyword research. Additionally, an expert will not utilize only keyword tools to perform this task. A professional will analyze a broad spectrum of data to develop your campaign at a holistic level.
PPC experts use keywords that will generate the most leads and the increase ROI. Keyword research is important to determine the most effective words for your Internet marketing campaign and to target the specific needs of your customers and .
Copy and Conversion Rates
Keyword research is not the only kind of research that a PPC expert performs. Using the right kind of copy can increase your conversions, and using the wrong kind of copy can repel your target market and have a negative effect on your conversion rate. A pro also knows how to find relevant, quality copy, how to analyze the competition, and how to devise effective ads based on this research.
Landing Page Quality
Another important aspect of PPC is landing page relevance. A PPC expert will know how to test your landing pages for relevance and proper design. This is generally accomplished via third-party split-testing (also called A/B testing) software, which a PPC pro should be familiar with and be able to access. Performing this kind of testing and acting on it accordingly can yield a significantly higher conversion rate for your business.
Deterring Fraudulent Activity
In any industry, and especially when marketing online, a business must take steps to secure itself from fraud. Unfortunately, plenty of criminals spend time and money on click fraud software, which can boost their commissions. Click fraud may affect your campaign in a variety of ways, so you need to be able to identify it when it happens and then report it. Most business owners do not have the time, knowledge, and resources to do this. A PPC management expert would do it as a matter of course.
Tracking Results
Once you get started with a pay-per-click campaign, you will need to be able to measure the results of your efforts. It is not enough to simply track the sales that your marketing produces. You also need to be able to analyze where they came from, so you know which placements, keywords, and copy have led to your highest conversion rates. You need to know how to tag your campaigns in order to figure out which ones yield the desired results. This involves some knowledge of HTML, which a qualified expert should have. You may also want to track the leads and sales that come from phone calls, and this also requires specific analytical expertise.
Grow your Business with PPC Advertising and PPC Keyword Research
PPC Keyword Research
When the right combination of keywords is used, more leads are generated and ROI is increased.
PPC Optimization
PPC experts can optimize not only your cost-per-click but also your bid positioning, thereby allowing you to get high financial gains.
PPC Audit
PPC can help you search for new opportunities and minimize overspending. A PPC expert can help you regularly audit the performance of your previous campaigns to ensure that every +ent counts.
PPC Ad Copy and Design
PPC experts will make sure that when online visitors click on your ad, they will have a worthwhile experience when engaging with your site. Relevant and interesting content and optimized landing pages are important to generate conversions.
PPC Retargeting
Retarget or remarket your ads to get your message in front of ad visitors who are interested in your products or services and are ready to make a purchase. This will help increase your the ROI of your ad spending.
PPC Consulting and Reporting
PPC experts can give you a regular detailed analysis and report on how your PPC strategy is working and if the techniques employed are giving desirable results. The PPC consultation features elements such as the costs of each Ad keyword, conversions, cost per acquisition, ROI tracking, etc.
Hire an Expert to Do the Job Right
Only a PPC management expert will be able to do all of the tasks described here and more. If you want to maximize your budget and get the job done right the first time, you need to work with an experienced professional. An expert will offer the benefit of having worked with other clients, and only an industry professional can keep up with all of the latest trends and algorithm changes that will affect your PPC campaign.
If you are ready to take your marketing to the next level with PPC, we are equipped to do this for your business. Call Authority Solutions at 888-997-4146 for more information.