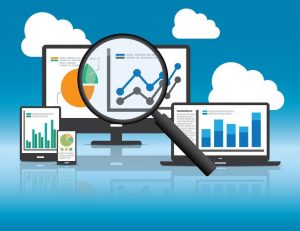 While there are various methods of implementing an SEO strategy, outsourcing SEO on a pay-as-you-go plan is an effective way to measure the value of the investment and trace your progress step-by-step. However, when paying for search engine optimization services, it is essential to understand the specifics of the services a pay as you go SEO agency delivers.
Why opt for pay-as-you-go SEO services
While high-end SEO companies seem the reserve of companies with immense marketing budgets, they are not the only option. It is possible to realize high rankings on search engines by working with a pay-as-you-go SEO company that serves SMBs.
Pay-as-you-go SEO services are designed to help small business to monetize their digital resources, including social media profiles, blogs, websites, and YouTube channels to generate more leads and conversions. With Pay-as-you-go SEO services, it is possible to improve search ranking by ordering a monthly package, with no contract or commitment for renewal.
How will this help your business?
The following are the specific steps you will get from a genuine SEO agency:
Validation and deployment of SSL certificates to secure your website, and make it rank high

An analysis of the load time of your website and optimization to make it rank high

An examination of your web page's content and layout

Analysis and deployment of social signals and quality backlinks

Optimization of your images for all web pages

Mobile-friendly optimization

An analysis of your website's schema markup (web coding)
Once these steps are implemented, you can expect your website to rank top in search results and for the long-term.
Does it deliver long-term or short-term results?
A pay-as-you-go SEO company will employ high-precision keyword research and analysis tools to help in building a rewarding SEO strategy. The tools are time-tried, up-to-date and comprehensive in market analysis. They can help bring in new customers interested in products or services offered by a particular business.
Generating content based on keywords based on the research from the keywords will help achieve a high ROI. Besides, with a pay-as-you-go SEO service, business owners can analyze the results of their efforts each month and adjust them accordingly. Apart from writing high-quality keyword-based content for your website, they will deploy a comprehensive roadmap. The road will include social marketing efforts with content on review sites, building a Google business page, and maps to improve your visibility. These efforts will boost business as keywords relevant to a niche will be indexed by Google and appear on search phrases that include those words.
How to identify a legit SEO company?
A genuine SEO agency with a pay-as-you-go model will not make far-fetched promises to lure you in. Instead, they will table a clear strategy to help your business. You should look for the following sings to tell apart legit and spam SEO services:
The use of duplicate content

Robot-generated and spanned content

Fake press release links

Paid-for backlinks

Promises of overnight results

Unsubstantiated ROI predictions
All these are red-flags of black-hat SEO techniques offered by fraudulent SEO companies. Therefore, look for an SEO company with legit services and practices based on the organic and original content for your SEO strategy.
Only an SEO agency advertising their service with the identifiers above will deliver tangible results for your business. Therefore, you should use this checklist before choosing SEO experts for a pay as you go SEO service.
If you are ready to get started with SEO experts to build your SEO strategy, contact us now at (888) 997-4146. At Authority Solutions™, we are all about results and nothing less.