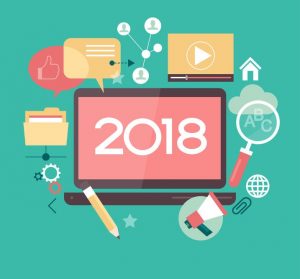 SEO has been around for so long, but it is rapidly evolving. Last year, we witnessed some dramatic changes—from the way consumers search for information online to machine learning for search engines. This year things will heat up even further.
Just recently, the European Union passed a new legislation that will greatly change the tracking of consumer's data in a global scale, while Google's decision in prioritizing mobile Internet will pave the way toward the future of innovation.
We know it is not always easy to stay up-to-date, but when it comes to SEO, you cannot passively wait on the sidelines. You need to cope up with the changes to continue ranking because the tricks you previously did may not work this year.
So, roll up your sleeves and get ready to work. We are here to help you up your SEO game. We gathered for you the top three SEO trends that you need to know for 2018.
Changes in SEO for 2018
Google RankBrain: The third most important ranking factor.
Google continues to refine their algorithm. They are now using a machine learning system, RankBrain, to sort their search result.
How RankBrain works?
RankBrain simply focuses on two factors— how long a user spends time in your page and the number of users that click on your result. This means that it measures the user's interaction with the search result and correspondingly ranks them.
How will you improve user's experience and boost your page's interaction?
It is easy, give them value. In this digital era, the information they say is the new gold. A high-quality content is what you can offer to your readers. If they think your content is informative, useful, and highly relevant, then they will naturally stay longer and respond to your CTA.
Voice Search is changing everything.
At the beginning of this year, 20% of online inquiries are made through voice search applications. This does not surprise us at all; after all, personal assistants like Alexa enable us to access the voice search function through our smartphones and tablets.
Normally, voice search queries are simple questions asked by the user that needs a simple answer. SEO experts now are devising ways to provide accurate and concise answers to these inquiries.  
GDPR will affect countries far beyond the EU.
Maybe you are wondering what is GDPR and why will it affect you even if you are not part of the EU?
First of all. GDPR stands for General Data Protection Regulations; it is designed to give consumers more ownership and rights over their personal data, including rights to be forgotten and tracking without consent. Even if you never set foot in Europe, if you sell or provide services in these countries, you will be fined 5% of your total global revenue for every violation. In essence, GDPR will change the way consumer data is gathered, and as a result, it will affect every area of digital marketing including SEO.
Is Your Website SEO Ready for 2018?
Now, it is your turn to implement some changes in your SEO approaches for this year.
Are you going to optimize your contents to increase your user's dwell time? Or are you revising your website's terms of use and privacy policy to comply to the new GDPR law?
If you have no clue where to start, Authority Solutions got your back!
At Authority Solutions, we provide excellent SEO services that are updated and proven effective.
To talk with an SEO expert, contact us now.