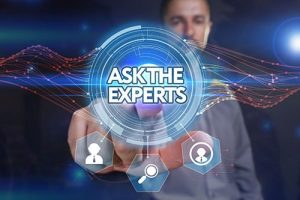 With over 28 million small businesses in the United States, they account for 99.7% of the country's employer firms. If you are among them, you must know how challenging it is to market your company and beat your competitors.
The year's current battlefield is online — 70 to 80% of consumers search online for products and services before purchasing them or visiting a small business. This is most especially true with the coronavirus happening. For your business to thrive, you need to boost your web presence. Surprisingly, only 20% of businesses invest in SEO.
Maybe business owners do not understand how SEO works, or probably they don't really know the value of SEO – in this time and age, it is important for business development. To help you rise above your competitors, here is a gist of what you need to know about SEO.
Integrate a Successful SEO Strategy
An effective SEO strategy should be a multidisciplinary approach that will be able to help small businesses generate more leads, traffic, and profit. To maintain your ranking and increase your web presence, your strategy should include:
On-page SEO:

optimizing all elements on your website from content to images in accordance with the current guidelines of search engines.

Off-page SEO:

optimizing outside your website, which involves techniques that will be able to improve your site's ranking on search engine result pages.
You begin by creating your business website and optimizing all of your content. Preceding content creation, you have to research for relevant keywords that you need to target for your customers to find your products and services.
Important SEO Techniques for Small Businesses
Creating highly relevant and good quality content helps your business grow on several levels:
High-quality content which is well optimized and well-written rank higher on SERPs.

It will become a source of information for your customers and target audience.

It establishes your authority in the industry.
When you distribute your content across the web, you need to integrate a  strong link building strategy in your SEO campaigns. You should aim to make your website as a relevant and useful resource to get others to link your blogs and landing pages.
Although it does not directly help with your site's ranking, if done right, it can increase your targeted traffic. Social media can be a great platform for you to spread information about your company. In addition, you can also interact and observe your customer's behavior with their comments and reviews.
Conclusion
You should not overlook SEO. If you want your business to grow, you need to create an effective SEO campaign that will drive more traffic, leads, and profit for your business.
Some business owners think that they can do SEO by themselves and that having a website is enough. However, studying and implementing SEO requires a lot of time and effort. Since the emergence of search engine optimization, it has dramatically evolved over the years. What seems to work a year ago may no longer be effective today.
One viable solution to help small business owners solve their SEO problems is hiring a trustworthy SEO company. At Authority Solutions® we provide evidence-based and effective SEO strategies for our clients. Our team of SEO experts and specialists will work together with you to make a tailor-made SEO campaign to meet your specific and unique needs.
To know more about our services, you can contact us here or call us at (888) 997.4146.