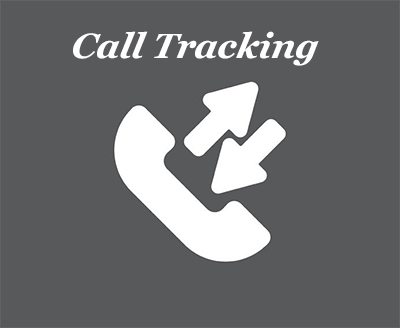 Every mobile advert contains two things: click to call and call tracking. Call tracking is the method of generating unique phone numbers to track the overall effectiveness of a campaign whereby the main call to action involves the customer calling the business. With the advent of technology, advertisers are now able to assign telephone numbers to their advertising campaigns. The call tracking feature lets them know how much phone calls their campaign generated. It provides metrics on the outcomes of the calls, thus allowing advertisers to track new sales and revenue generated. Call tracking is meant to lower costs while maximizing profits.
Effective use of call tracking shall lead to increase in the conversion rates. The most call tracking software has call recording and Interactive voice response menu.
Types of Call Tracking
Static call tracking is the type whereby the call tracking vendor provides you with a pool of phone numbers than at your own discretion, you assign individual phone numbers from this pool to your individual campaigns. It helps generate ROAS (return on ad spend) metrics for each individual campaign and compares their profitability.
Dynamic call tracking provides the user with a pool of phone numbers. Dynamic call tracking technology automatically assigns a phone number from your pool at the time of the click. This allows you to track more segments of online traffic with fewer phone numbers. It also eases the process of phone number assignment.
Why Call Tracking is a Must-Have Feature in Your Marketing Campaign
Competition is tough in all business industries, and the only way to stay ahead of the game is to level up and strengthen your marketing efforts. This can be done by building a strong relationship with clients and potential customers.
For industries that depend on leads from phone calls to expand their business and improve ROI, call tracking is one of the most reliable SEO tools to achieve your marketing goals. The call tracking tool has specific features that target the needs of businesses.
This effective SEO tool is the latest trend in lead conversions and improves the following:
Call tracking produces reliable and better quality leads.
With the evolution of smartphones, call tracking enables one to inquire about products and services easily using click-to-call to dial a business directly.
Businesses using call tracking can keep track of the results easily in real time, hence more flexibility.
High mobile searches on a website lead to action on the website very fast.
Call tracking options
Call extensions, call forwarding numbers and call-only adverts.
Unique phone numbers.
Fully integrated call tracking solution.
How do you increase your profits?
Set achievable goals
Know where to go by knowing where you have been so as to attain set goals. Know the target audience and the message to be communicated. Identify the metrics to indicate a successful campaign. Know the information call tracking shall provide and how the data collected shall be used. For instance, use phone numbers with a plan to collect clear results.
Research
This shall help to optimize both online and offline campaigns by obtain all information pertaining to the costs of campaigns. You should also consider the appropriate cost-effective alternative. If technology can reshape the view of the general world, so does call tracking. If you are equipped with the appropriate data, your investment can be made to channels with bigger returns. This shall reduce costs, increase conversion rates and hence increase profits.
Provide optimized content for the prospective market
This influences purchase decisions. For instance, call-to-action buttons can be used to capture user intent. They are becoming more prevalent as app developers take note of the mobile consumers' readiness to transact. Though mostly used in search ads, buy and call buttons are more prevalent in feed-based social media.
Use whisper messages to convey crucial information
Call routing, referred to as lead distribution, is the trickiest part of call tracking. Call routing entails transferring a call fast, to the right person and making sure that person has the right information to seal a deal. Whisper messages are messages that an agent hears just before a call is transferred. Bigger companies will use an interactive voice response (IVR) system to gather additional information from a lead. An IVR system will ask questions, record the answers and pass them on as whisper messages to the appropriate rep. Whimper messages can as well be used by small businesses answering the phone themselves.
Employ lead scoring
Lead scoring is the method of assigning points to a prospect based on given attributes. Call monitoring amounts to lead scoring. It is beneficial for web publishers who are compensated based on the quality of leads delivered to advertisers and also helps maintain an improved customer experience. It is important for high-value leads. The generated score is used to regulate what leads to the completion of receiving function.
Record calls
In call tracking, calls can be recorded as long as the recording is enabled. Regular reviews of call logs ensure that the right audience is being targeted hence providing a war of improving sales performance. Organizations recording and monitoring their calls increase their average sales. Recording calls bring in more revenue and create a training tool for the team. When calls do not convert, the answer lies in the call logs.
Calibrate the content
Not only shall the phone number be included in the advert, but also the company's name. With proper knowledge of the prospective audience, reach out to them in the most creative way and also bring the same attention to details to the landing page as the advert.
Considerations on the landing page
Copy on the page should reflect on the message in the advert.
The landing page should be relevant.
The design and copy of the landing page should be consistent with the advert.
The landing page should convey an urge of urgency.
Note: Assuming customers who clicked on the landing page are obtaining more information, publish client testimonials, customer logos, and sample pricing.
Ensure there are numbers on the advert and landing page
Include a call tracking number on your advert and landing page. Do not include call buttons in mobile ads as this might lead to many unwanted calls. However, conduct a test to see how numbers perform in different places on ads and on landing pages. This shall enable one to make informed decisions which shall lead to increase in sales.
Obtain enough numbers and target numbers by region
It is easy to provision as many call tracking numbers. Buy numbers or use an app to generate numbers. Allocate one call tracking number per source. It is possible to obtain data from several campaigns and combine that obtained data with geographical information obtained from incoming calls. Track the time different visitors' visit a page. From their IP address, the geographical position is obtained, match it to a phone call and the geographical location. With that, it is possible to give the probability of matching the two. This way, the output is maximized with minimal input.
Combine pay-per-call with appropriate advertisement offers:
Make Maximum Profit with Call Tracking
Conversion of perspective to actual sales is normally the currency of the day. Call tracking is mainly used to expand digital marketing industries. Calls data can provide information about prospects that shall influence online marketing. Always be detailed on products and services when responding to clients. With cloud services, call tracking implementation is relatively easy. Call tracking services improve marketing strategy; hence, it is the most appropriate way to take a budding business to the success level.
The only constant thing is the change in the digital world. As tools and environment change, so does the need to assist clients to become successful. Companies such as home services, medical practitioners, and lenders have been investing a lot in the digital market especially the call tracking.
To learn more how you can leverage your SEO tools and bring your business to greater heights with call tracking,contact Authority Solutions™ today at (888) 997-4146