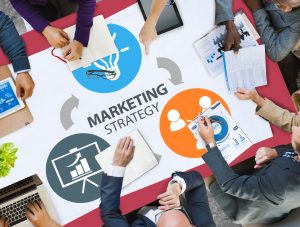 If you are new to the digital world and the mechanics of online marketing, perhaps you have heard of search engine optimization (SEO) and have been encouraged by any one of your colleagues to engage your website to get SEO. Having less to no idea how SEO works is like finding a needle in a haystack.
Many businesses today who have put up their online store in the face of a website think that SEO is a vital component of digital marketing and a cost-effective means to implement business using SEO tools in the quest to increase their investment. Yes, SEO will increase your return of investment (ROI).
Strategy Works
Certainly, an SEO company will render the services needed to improve your website. Its expertise in this niche will help your website get the "optimization" it needs to bring its branding to the next level. What other things an SEO company does to your website?
As has been said, SEO works on your website to get you through Google's first page. It helps your website increase web traffic, making it "more" searchable over the Internet. How is this done? The key is keywords.
Keyword Is the Key
Making your content keyword rich is one of the basic functions of SEO. However, it does not need to be flagged with too many keywords. The strategy is to include the right keywords in header tags, titles, and the main body. These keywords will direct search engines and tell them what your website is all about and mirror what relevant finds people can see based on those keywords.
For example, if you are looking for a cell phone, you would type in "cell phones." But then, such keyword is the basic keyword, and it would yield thousands of nonspecific results, as you could not imagine how many cell phone dealers are selling cell phones all over the world. Besides, cell phones are also called "mobile phones."  So you got to be a little specific.
By using long-tail keywords, users would have an easy way finding you. For example, you could use "secondhand cell phones for sale." This string of words will yield another variant of results. Most probably you get a lot of hit. But using that string of words will only be relevant to those wanting to buy used cell phones. So, it depends on your website's content. Nevertheless, you have a better chance of being found and attracting more traffic.
Your keyword-laden page can really attract potential customers if you add your location. If you are located somewhere in New York, you would not, if you are the one searching, look for secondhand cell phone sellers in California. Makes sense, right? It is important that your region or city is included if you want searchers to find you quickly.
Engaging your website to an SEO company brings a lot of benefits. If you are ready to jump into SEO and get information on how to improve your website, contact us for free. At Authority Solutions™, we ensure that our SEO professionals will guide you through.