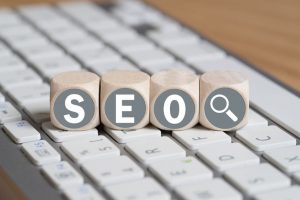 Most business owners create a website that suits their own preferences. They think that if they just put up a website that is creative and artistic it will attract audiences and create traffic for their site. However, your website is only a fraction of the many factors influencing SEO. When building a traffic-generating website, you need to balance technicality and creativity to attract new customers to your brand. With practical and actionable steps, you can start SEO and improve your website.
Top five SEO for existing site
1. Perform technical SEO audit


This is one of the basic steps of SEO which can be a bit overwhelming but assures a smooth and easy Internet marketing campaign.

✓ Mobile friendliness

Majority of the traffic that goes to your site comes from mobile users. Therefore, you need to have a seamless framework and

web design that fits all kinds of mobile operating systems

and faster loading time.

✓ Semantic Markups

Semantic markup means using HTML to index your site pages for search engines to recognize your content. Unless your site is indexed well, you will not get traffic.

✓ Fix broken links

Internet marketers need to make sure that your links are working. WordPress can make your life a whole lot easier.

✓ Fast page load time

Your audiences leave if your page load time is more than 2 seconds. If they leave, you will also lose an opportunity to reach your potential clients.

✓ Meta Properties

Meta tags help your website's appearance on search engine result pages. This helps your page to rank higher and receive more clicks.

2. Check your site's traffic


You can use Google Analytics to help you see what keywords or inquiries your audiences are coming from. In this way, you can focus more on these keywords and double your exposure.

3. Keyword research


You can use Google's Keyword Planner to help you identify what keywords are popular in your industry. It is designed to promote AdWords but you can also use for your benefit.

4. Optimize your site.


Obviously, you need to optimize your recent content by using semantic markups and target keywords to rank higher. But, you can also use these SEO techniques to your pre-existing contents. You can go through all of your previous posts and edit the keywords you used.

5. Create new content


Publishing new contents for your site is vital in SEO. The number of clicks on your site and how long your readers stay on your site helps Google know how authoritative your site is. You need to make a schedule and plan on how to publish contents. Once you made a plan, you need to stick to it. It is advisable to publish two or three times a week with an average of 2,000 words.
Why do your website needs SEO
SEO is beneficial for almost all companies in different industries. Yes, this kind of marketing campaign can be overwhelming but you do not have to fret! You can always hire the best SEO Company in Houston for their expertise to help you increase your web presence and rank higher. Just because you just implemented all of the SEO techniques mentioned above does not assure you that it will continue to rank because SEO is ever evolving and what might work today might not work tomorrow.  
You need Authority Solutions™ to help you compete against the big dogs in your industry. Contact us now and start dominating!