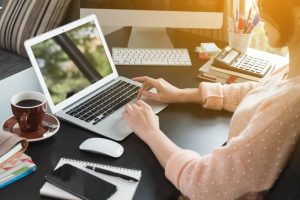 There is no doubt that you need to rank higher than your competitors in top Search Engine Results Pages (SERPs) such as Google, Yahoo, and Bing. If you do not rank high, you will surely miss out on clicks and sales. It is important for you to know the tips and tricks on how you can optimize your website with proven and results-oriented SEO strategies.
Read the following guide on how you can make your website rank higher.
Make a rockstar website with HTML5!
Even though websites that are designed with Adobe flash looks better and more interactive, HTML5  is more mobile-friendly and easier for Google to crawl and index. Furthermore, HTML5 runs 58 percent faster than flash. It is important that you secure that your website is compatible with all types of Operating System and devices for you would not want your customer to leave your page because of an error or slow page loading issue.
Optimize your product images.
A lot of Internet users are searching for images online before making a purchase. Therefore, properly adding related keywords into the ALT tag of every image in your online store is essential. Some people overlook this but properly naming and labeling every image alt tags gives another way for your customers to find out your products.
Youtube is the second largest search engine, that is why creating and embedding Youtube videos on your website can create referral traffic if you take some time to optimize them. You should ensure that the video title contains relevant keywords and a detailed description. This will help increase your visibility online.
Write contents people want to read.
Regularly posting high-quality blogs on your website does not only increase your value but also your ranking. If you strategically use targeted keywords that leads users to your products and services, you will surely entice and convince your readers more to choose your company than others. Besides, the longer readers stay on your page, the more likely will they buy your products or services.
Make your website interesting with cool infographics!
According to a study, 65 percent of the population are visual learners. The first thing that the customer sees is the infographics, a determining factor that entices customers to continue reading your articles or checking your website. Infographics are an effective way of making a dull and boring topic more interesting. Highly recognized websites that link back your infographic or website can boost your authority domain which can produce more leads and increase your brand recognition.
SEO is not a myth
SEO is already tested proven by many successful online businesses. Your competitors are already using it and we know you do not want to be the last person in town to use it. You might be wondering why you are not getting the results you need. One of the reasons might be because your SEO campaign is not what your type of business needs. Google and other search engines are always changing the algorithms to give the online users the results that they want; therefore, you need to constantly update your website.
You need to outsource SEO experts and allow them do the job for you. Here in Houston, TX, there is only one trusted SEO company in town: Authority Solutions™. They have proven their excellent quality services through the success stories of their satisfied clients. Authority Solutions™ offers all kinds of SEO services from off-page SEO to on-page SEO.   
Are you ready to grow your online business? Contact us and we will help you rank higher!