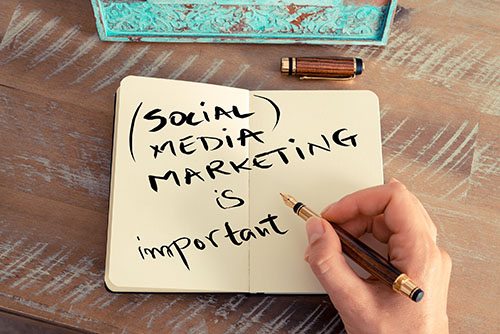 Did you know that only the top five results in Google get 75 percent of organic clicks? If you want to rank at the top in search results, then you need to have a strong SEO campaign. You have two options to do this: DIY (do it yourself )or hire an SEO expert.
DIY SEO
Doing SEO by your own can significantly take away the sizeable expenses of hiring an SEO expert. However, if you opt to make your website's SEO a do-it-yourself project, you need to be technologically inclined and have a firm grasp of the basics of SEO. You definitely do not have to be an expert, but you need to have a good understanding of which SEO practices are acceptable or not.
While there are benefits in choosing to DIY, there are very technical methods in SEO that even a IT specialist is not knowledgeable of. Doing SEO is like ensuring that all the different cogs to are in synchronization to make sure the ""gear" will work. If you have no knowledge of these cogs of SEO, then you will never have the assurance that your campaign will bring in more customers, let alone increase ROI. SEO is more than just putting up a website, posting photos on Facebook, or writing irrelevant articles. Only a skilled and experienced SEO expert can deliver the results you really want to see.
Hire an SEO expert
SEO is easy to learn but difficult to master. That is why business owners need to consider hiring an SEO company that assures to bring in the best results. Experts know what are the common mistakes and pitfalls in SEO and they can give you the most up-to-date advice to garner quality results. Experts do not rely on the generic SEO methods, they customize a strategy that best suits your business. Their job is to allow you to focus on developing your business and competencies while do the dirty work behind the scenes.
You might be spending additional expenses compared to DIY, but the cost is going to be worth it. Digital marketing services do not look cheap, but they provide an excellent return on investment for your business. The skillful and strategic use of Social Media Advertising, Pay-Per-Click campaigns, and Search Engine Optimization done by the digital marketing team can be more effective and successful than an in-house team. As Stoney deGeyter said, "If you outsource, it is just money. However, if you in-source, it is your time, skills, knowledge and even your sanity is at stake."
The Best Option
For your business to be successful today, you need to jump on the train of digital marketing. However, it does not mean that you have to take all of the responsibilities on your own. In fact, it is much easier if you take advantage of the digital marketing and SEO services of an external company. Outsourcing digital marketing makes sense on so many levels because they provide an expert service at a fraction cost of an in-house team.
The choice is yours.
If you need a creative digital marketing team to make your business stand out from your competitors and a seamless user experience — you have come to the right place. Authority Solutions™ will make a cohesive strategy based on experience and research to help you reach to most people. Let us do great things together. Contact us now!