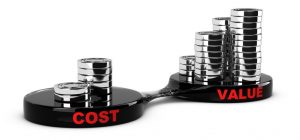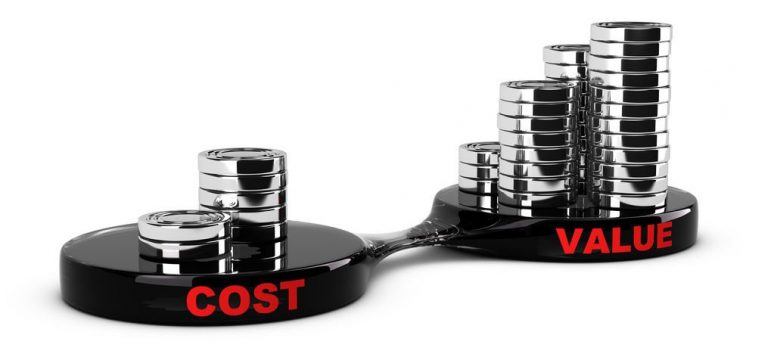 It is unfortunate that most business owners have not yet understood the importance of Search Engine Optimization (SEO) in their web content. Some of them are still glued to traditional forms of marketing such as TV and print advertisements that are not getting them anywhere. In simple terms, SEO content is used to rank you higher in the search engines. People are constantly searching for products and services through the internet. Search Engine Optimization has other importance to a business such as branding, increasing website traffic, improving the credibility of a business, affecting the behavior of a customer, and ultimately increasing the profits.
Search Engine Optimization is not magic. It needs to be done correctly! Internet searchers have been known to search the website and edit the search terms severally before they can make the decision to purchase a product or a service. In the mind of a searcher, a business that is ranking high on the search engines is more credible to them. To a greater extent, internet searchers are likely to click on a website with the high ranking.
Professional SEO Experts
For a website owner to have the ability to utilize the full potential of Search Engine Optimization, he will need SEO experts that are knowledgeable in that area. It is important to choose SEO experts that have successfully been offering SEO services for a long time.
It is clear that Search Engine Optimization has numerous benefits. However, most business owners are always asking themselves how much SEO marketing would cost them. The prices of SEO services are dependent on the project at hand and what is included. Most businesses have adapted SEO marketing strategies since they are aware that it is an investment that will increase sales. To be able to tell the average cost for SEO services in a business you need to consider several areas.
Factors that Determine the Cost of SEO Services
Business Goals
It is crucial to understand the impact that optimization will have to a business. This will make it easier in planning of the resources and the time that is needed to achieve the outlined business optimization goals. With a good plan, SEO experts will guide on the optimization process that is to be carried out.
An optimization plan from the scratch will range from $2500 to $5000 per month depending on the SEO experts that one chooses.
Top-Quality Services
Search Engine Optimization requires extensive skills in developing websites, marketing content, knowledge of the basics of SEO, building links and marketing in general.  For a business to fully benefit from the optimization strategy, SEO experts have to follow several stages that include the following:
Analysis of the structure of the site

– this is achieved by removing any site errors that could be in a website and ensuring the Meta elements are accurate.

Evaluating the content

– SEO experts focus on issues such as missing pages, duplicate content and content that rank poorly that could negatively affect the ranking of a website.

Analysis of the competition

– this is taking advantage of the areas that make a business unique from the competitors.

Looking at off page factors

– SEO experts make sure that the mobile response of a website is reliable and the reviews are authentic.

Optimizing content

– ensuring that there is appropriate use and positioning of keywords and phrases.

Link building

– SEO experts use internal and external links to enable users to easily navigate a site.

Site speed

– improving the user experience on a site.

Tracking the traffic, ranking and the conversion

.
Depending on the needs of a business, the SEO experts incorporate the above steps in the optimization plan. All these services are provided at more than $300 per month.
In-House or Outsourcing SEO Services
In-house SEO services in a business require hiring a website developer, analyst, a copywriter, link builder and so on. An average cost for each of these experts is $5000 per month. Unfortunately, due to the ever-changing SEO marketing, in-house experts are likely not to have all the skills that are needed.
On the other hand, outsourcing SEO experts would cost you $3000 to $5000 per month which is a huge advantage since you will be spending less and the SEO experts have the skills to execute your optimization strategy.
How SEO Experts Use a Business Optimization Budget?
Every SEO company has their own pricing method. Some offer their services on an hourly basis at an average cost of $120 per hour but most SEO experts prefer a monthly pricing that costs at least $3000. In detail, the services that optimization companies offer are;
Research of Content
SEO experts conduct a thorough research to identify the content that are suitable for a particular website. This also entails improving the content that are already in use. It is essential that the research of the relevant titles is carried out by professionals who have vast knowledge in that particular area.
Creation of Content
From the initial stage, it is crucial for a website to consistently create content that is informative and appealing to the readers.  For the content that is already on the site, it has to be changed in accordance with appropriate keywords. Each content has to be 100% original and optimized accordingly.
Building of Links
Prior to building links, SEO experts identify the appropriate backlinks that can result to more leads. Additionally, they have to look for appropriate link building opportunities for that particular business. When professionals build outreach links for approximately 10 hours per month, the cost of these services are likely to range from $1200 to $1300 per month.
Tracking and Reporting
An optimization company has to constantly monitor the progress of the implemented strategies and report back to the clients. There are no such things like overnight rankings or instant leads but with the right optimization strategies, a business will eventually increase their profits.
Every business owner is aware that there has to be costs present in any investments. No matter the costs that might be involved in an optimization strategy, there is always a higher chance of creating the best Return on Investments (ROI).
For those web owners that always try to cut on the cost of optimization, they end up getting plagiarized content, spam, and low-quality links. These issues have diverse effects on their brands whereby their rankings drop and so does the sales. Do not go for low-quality SEO services that have the potential of damaging a business.
Every online business, whether small or large has a lot of potential for growth in terms of the number of traffic that will eventually lead to an increase in sales.  You as a business person has to understand the average cost that you are likely to spend on optimization. Additionally, it is also crucial to know the steps that SEO experts are going to undertake to take an online business to the next level. Once a website owner has made the decision to seek SEO services as a way to increase their sales, it is crucial to choose the right optimization company.
Choose Authority Solutions™
At Authority Solutions™ we come up with optimization strategies that are aimed at taking your business to a higher notch. Our services include developing content, improving the speed of your website, eliminating code errors, among others. Our SEO experts do not stop at placing you at the top of search engines, but they aim to continuously provide the best SEO services so you remain on the top spot. Authority Solutions™ makes sure that they cater for your other business needs such as building links, SEO marketing and so on. When you partner with us, we will make sure that your business adopts new optimization strategies immediately as they arise in the market. We will utilize the proven optimization strategies and others that perfectly fit in your business. You will definitely convert random site visitors to customers, which will mean an increase in profits. Do not just sit there! Call us today and start dominating!