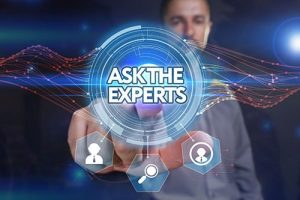 Every website's dream is to get to the pinnacle of success so that their business will thrive. That seems to be the hardest point to climb unless they do honest and smart search engine optimization (SEO). For online businesses, SEO is the ever-new marketing strategy to get you geared up for the competition. As competition gets tighter, Google's rankings are constantly changing—a challenge that we need to cope with, in the long term. 
Factors that Affect SEO Ranking
Content Relevancy and Consistency

. What drives users to your site is the quality of your content. If you keep on improving your content, the relevance to the users will also improve your site's authority. Trust should be built by writing great content and doing it consistently. While it is true that you can't hold on to the number one spot on Google for a long time, there are ways to do it even if it is difficult. Make sure that your website content remains updated, relevant, and original. Make sure to use the trending keywords. Great content goes hand in hand with other aspects of SEO such as on-page optimization, social media links will not work.

Write for your User not just for SEO. One of the common mistakes that most

websites do is that they stuff their page with keywords. Although SEO is all about website optimization through keywords, you have to be careful and strategic in using these strings of words. Long-tail keywords are factors affecting your SEO ranking (for example, "How to get the best SEO for your website"). If this phrase keeps appearing on scattered locations throughout the page, but not too often, your readers might look for these specific words and lead them right to you.

Check Usable Links.

Links within the text are important elements of an improved SEO strategy. Use real or specific links that will lead to the URL containing that link. For example, if your keyword is "lap-band surgery", it should lead to the specific page where lap-band surgery is discussed and not just on the home page. 

Enhance User Experience.

One of the more important aspects of having a website is page loading. As defined, page loading the number of seconds your page loads once a user clicks on a link to your website. All of your optimized keywords, specific links, and relevant content will not matter if your page will not load in a timely manner. This accounts for the over-all user experience. Make sure your page loading speed, web design, and content are up to par with your competitors.

Look for a Good SEO Company.

A reliable SEO company is crucial to your success. Never rely on black hat SEO companies that promise you quick results but with no real success. Understand that increased traffic and increased conversions does not happen overnight. An SEO company who is an expert in their field can propel your business slowly but surely.
The best way to understand the techniques in improving your website rankings is to understand your market. Let Authority Solutions® guide you in your quest to improve your website ranking. We will help you uncover these strategies so that you will be running up in no time. Contact us now to talk to one of our experts.