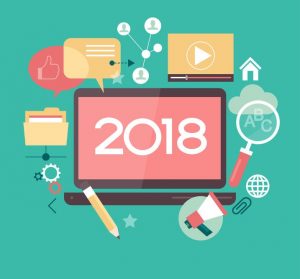 Business owners ask us if SEO can affect their small businesses. They wonder if it is better if they will focus more on social media marketing, TV commercial ads, or pay-per-click campaigns?
We answer them, yes. In a digital era, where people spend more time using smartphones than other devices, it is essential that you bring your business to where people are. Every business should invest in SEO. Search engine optimization amplifies all of your digital marketing strategies. Whether you are an owner of an e-commerce store or a local law firm, SEO makes you stand out from the rest of your competition.
The top 5 best SEO techniques to help your small business rank higher on search engines are:
Do not forget keyword research.
It is important that you begin your SEO campaign with keyword research since search engines are all about keywords
SEO experts utilize tools to help them efficiently look for the best keywords in a specific niche such as Google Adwords and Long Tail Pro.
To help you find out which keywords are the best, look for words that are most relevant to your business, generate medium to high volume of searches, and have low to medium competition
Engage better with your customers.
The longer your customers stay on your page, the better effect it will have on your SEO ranking. Google highly prioritizes the user's experience and engagement that is why it is important to raise your site's ranking.
You can increase your user's experience by creating relevant and interactive contents that provide solutions to their problems. Contents that are well structured and properly formatted give good impressions to your page viewers.
Observe how search engines display your results in your niche.
Majority of small business owners have no idea regarding their online business competition. For example, if you use a keyword that is used by big companies on a global scale, you have to reconsider your SEO rankings to get higher, or if you notice that your competitors use a lot of videos and pictorial content in the search results of your keyword, you need to adapt to the trend and turn your focus from text to visual content. If you are a local business owner, you also need to get listed in Google maps and directories.
Leverage social media to grow your business.
Having social media accounts does not directly impact your SEO ranking. But they help in increasing your brand awareness and engagement. If your social shares interact well with your business website, it can indirectly increase your traffic and demonstrate to search engines that you deserve a higher site ranking.
You can attach your social media accounts on your page to encourage users to share it.
Seek professional help.
Sometimes you have to accept that no matter how many times you tried different digital marketing strategies but you still continue to get poor results, then it must be time to ask for professional SEO help.
There are many companies that claim they are SEO experts; however only a few can deliver great results. The best SEO company has empirical expertise and experience, offers a reasonable price, and provides great options, guarantees, and excellent customer service.
Authority Solutions is the best digital marketing company in the country that offers excellent SEO services that are right to your budget.
Search engine marketing can be your key for your small business to exponentially grow and achieve great success; give it a try and contact us here?