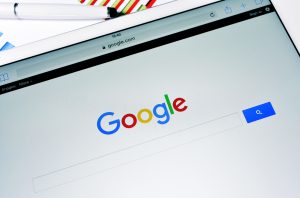 Launching your own website can be one of the very exciting milestones in your business. But more often than not, the fear of not standing out in the fast-growing online world kicks in. You might have a great and unique idea, you have proven that the product and services you offer are valuable for your customers, and you finally launched your own website, but now what? How can you take advantage of the wonders of the Internet and rake in more sales through your website?
The answer is to let your target customers FIND YOU! Try these foul-proof simple steps that will help you rank higher of on Google.
Create unique and relevant content that Google loves.
The number one driver for traffic for your website is good quality content. Quality content that specifically caters to the needs of your customers will improve your website's authority and relevance.
How to make unique, relevant, and timely website articles? Identify the keyword phrase for each page of your website. Think what specific words your readers might use when searching for your product or service. Since you are a busy businessman, you will have no time to write articles for your website yourself and you do not have the right tools to know which keywords rank higher in Google. Hiring an SEO Expert can save you from all the stress. They have the tools and the creative to right engaging and keyword-rich content that will surely convince your readers to purchase your goods.
Use social networking sites to your advantage.
Social Networking sites can be good for promoting your brand. Once you establish your business on social media accounts, you may be surprised at the significant amount of traffic you receive by increasing your brand awareness through regular social media posting. To make your website "social media friendly", add images and have engaging titles.
Give importance to mobile Internet.
Yes, you have heard it before but this is too big to ignore. Mobile matters. Smartphone devices are not only used for checking social media accounts, but it is also used for on-the-go Google searches. Statistics show that more than 50 percent of searches are done through mobile devices and this will continue to increase. That is why you should be aware that your mobile website affects your SEO.
Increase your site speed.
Do you still remember how you reacted when the page you click took too long to load? You probably clicked the close tab and moved on.
If your site's loading time is slow, you will rank lower in search results. In addition, customer's experience will be negative if it is not up and running in just a matter of 3 three seconds. Every second that passes by your abandonment rate will grow, making your customers unsatisfied, and opportunity loss.
Want to start ranking higher in Google?
This may not be the only page you have read to know how to rank higher. The myriad of articles available online may be overwhelming. You know you can master it, but it is going to take time. If you find it difficult to strike a balance between your work and personal life, how can you lighten your load and ease your life? Perhaps, it is high time for you to hire an SEO expert.
Authority Solutions™ develops and researches new strategies to keep our clients ahead of the game. Put your trust and money to only the best! Contact us now!