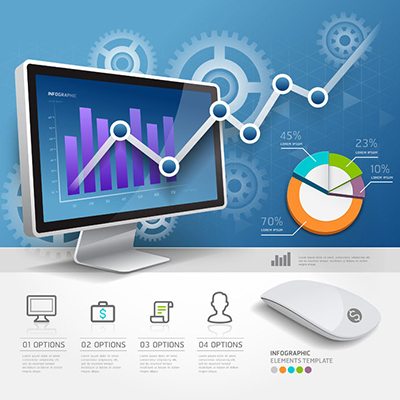 If you are new to the mechanics of digital marketing, then SEO or Search Engine Optimization, may be a new jargon to you. SEO is one of the vital parts of digital marketing, especially these days when it has become an uphill trend. One of the things that can happen when you invest in an SEO service is that there is a big possibility of your ROI (Return of Investment) increasing. 
For a business to be known, one of the requirements is to have a website. This will serve as your online presence, your gateway to the world. For your website to be known to all of your potential customers, you have to have SEO. Why so? 
Strategy Works
What can an SEO company do to your website? An established and reputable SEO company will render the services you need to improve the ranking of your website. Their expertise will help your website get the optimization it needs to bring your branding to a whole different level. In order to achieve this, you will need to have a customized strategy that will work for you.
As it has been said, SEO works on your website to get you through Google's first page. It helps your website increase web traffic, make it "more searchable" over the internet. How is this done? The key is the use of keywords.
Keyword Is the Key
Making your content keyword-rich is one of the basics of SEO. However, it does not need to have too many keywords. The right strategy is to include the right keywords in the right places on your blog or website. These keywords will direct search engines and tell them what your website is all about and mirror what relevant information people can see based on those keywords.
For example, you are searching for "cell phones", you probably would have typed in just the word "cell phones". This will most likely yield thousands of search results. In order for you to yield the correct result you are searching for, you will need to be a little more specific. If you want to know which is the top brand for a cell phone today you can type in the following: "What is the top brand for cell phones in ?" or "Which is the best cell phone brand today?". These types of more specific search strings are what you call long-tail keywords.
By using long-tail keywords, you will be able to specify what your search is all about. This goes the same for your website. You will need to have specific long-tail keywords on your website so when potential customers search for more specific topics, they will most likely be redirected to your website if your content is relevant enough. Because of this, you will have a better chance of being found on the web if you have more direct and specific keywords used on your website.
Also, when you use the right keywords for your page, you are more likely to attract potential customers. If you add where your business is located, this will all the more make your page more relevant especially to potential customers within your locale.
Engaging with an SEO company that is an expert in their field will surely bring a lot of benefits, not just to your website, but to your business as well. If you are ready to take the leap and join the others who have invested in SEO services, it's time to explore possibilities with us. At Authority Solutions®, we ensure that our SEO professionals will guide you every step of the way.