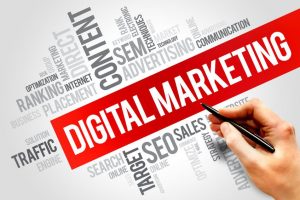 Search engine optimization is the best strategy to use for Internet marketing. It is not meant for online businesses only. Any business with a website can use search engine optimization to increase quality traffic to their website. SEO efforts are meant to improve a company's ranking in search engine results. Some of the SEO activities include relevant content, social media networking, advertisements, promotions and link building.
It is possible for a business owner to do their own search engine optimization in their web pages and online content. The problem is SEO is time-consuming. A business owner should view hiring a SEO company the same way they choose to hire a lawyer or accountant. A business owner is in a position to do their own account but hiring an accountant is more efficient. A SEO company has search engine optimization experts who are well versed with the periodic changes of SEO trends.
Reasons for Hiring a SEO Company
Your business success is dependent on online lead generation. Millenials do not know about phone books except the virtual ones on their smartphones. People will search for the product or service they need before they choose which store they will visit.
SEO is a Long-Term Solution
Search engine optimization strategies are not a one-day activity. SEO has to be a continuous process for a company to maintain its digital marketing edge. Companies have to integrate SEO practices into their business activities. Hiring an SEO company ensure that your business is on top of its search engine optimization game. The best SEO company will provide high-quality content for your site.
It will take a long time for a business owner to learn the relevant SEO skills and implement them. There are rules to implementing search engine strategies. The right white hat strategies will take time but eventually your business will be noticed. Black hat SEO strategies can make your website invisible and incur penalties for diminishing the value of other sites content. Your site can also be blacklisted permanently if you are caught using black hat SEO tricks. Some previous tricks like using keywords may not be efficient in the current search engines. The best SEO Company will use search engine optimization appropriately so that the business can reap benefit for a long time.
The biggest motivator for hiring the best SEO companies is the quality of work and lack of time. A business owner would have to sacrifice some important activities so that they can optimize their online content. Hiring the best SEO company ensures the business owner makes more sales and saves time.
Choose the Best SEO Company
Hiring the best SEO Company is beneficial in improving a company's online presence, branding, and conversion rates. Authority Solutions™  is the best SEO Company in the Houston area. They have a reputable track record of successfully implementing  search engine optimization strategies in businesses.
This company does not give grand promises to its clients only to disappoint them. The SEO Company promises to improve the online presence of a business and overall online activities of the company. They set realistic goals that will improve the overall performance of your business.
Authority Solutions™ has a large number of satisfied clients. When you hire the best SEO Company like Authority Solutions™, you should expect the best search engine strategies, keyword research, Google and YouTube strategies, Online brand creation, and management. Your business SEO needs will be fully catered when you hire us.