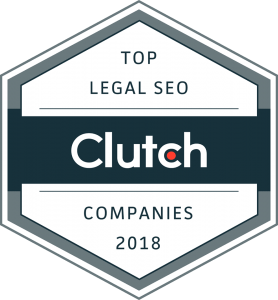 It's true. Everything's bigger in Texas. And we want our results to speak just as loud as our home state. Authority Solutions® has some of the brightest people on our team, and we truly deliver on our promises.
Our solutions cater uniquely to each of one of our clients, irrespective of size or industry. Authority Solutions® boasts an outstanding attention to detail that allows for customized SEO solutions. We take pride in the versatility of our services, and we're even more excited that Clutch, a B2B market research firm, recently ranked us among the top SEO experts in yes, two different fields! This includes legal and real estate, industries that have hundreds, if not thousands, of marketing options, and are also being shaped by the unique changes in marketing. We've also been featured on Clutch's sister website, The Manifest, for our PPC expertise, and a unique case study demonstrating our ability to deliver measurable results.
Located in the heart of Washington, D.C., Clutch evaluates companies such as Authority Solutions® based on the strength of their industry knowledge and experience, as well as client satisfaction.  Receiving positive feedback from our clients on Clutch helps us to understand our specific strengths and deliver even better results, and specifically on the significance of this achievement, Authority Solutions® Founder and CEO, Jose Ponce had the following to say:
I'm convinced that not all digital marketing company review sites are created equal because there's Clutch. As a business owner, it is important for me to know that I am able to deliver what my customers expect of me and more. This is where reviews come in handy when it comes to making important business decisions. Staying ahead of the game is a constant challenge for Authority Solutions® and to be recognized for our efforts is a huge deal. We have a high level of respect for Clutch, having the integrity to back their reviews with facts by personally interviewing our clients is a huge deal! 

It takes passion for truth and transparency to do what Clutch does best. They helped affirm our belief that we are going in the right direction as an SEO company. 

Kudos to Clutch for continuing to champion genuine customer satisfaction.
To read more client feedback and learn about the unique solutions we've deliver to legal and real estate clients alike, visit our Clutch profile and contact us today.