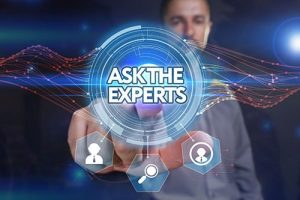 Website ranking is just as important as daily sales or income. When you open up a shop, you mean business. Therefore, that business should earn the way you expect it. The shop that you put up will only gain visitors if they know that it exists in the market. How would  they know? Your primary target for such visitors is to have them buy what you sell. Your presence in the market is what makes it count. This same concept goes for search engine optimization (SEO).
SEO is a powerful tool in optimizing your web presence. Knowing the techniques of SEO, you will understand why your site does not reach the top in rankings. In the real world, sales proof matters more than rankings. In the world of the Internet, ranks should come first to gain returns. However, being on the top spot does not always guarantee a good return of investment. It can improve your business exposure and will have your industry establish the way you want it to be known.
Perhaps, there are many reasons why you could not get on top, even if you have been in this game for a long time. Maybe you should figure out what you have been doing wrong all this time.
Reasons why your website is not ranking up
Your content is stale
Consumers who flock the Internet are always looking for new information, something that will feed their minds. With the daily grind of life, readers are tired of reading useless stuff that has been there for a long time. Always make sure to update your content and have fresh and new information for your visitors. 
The keywords represent differently
Whenever you make a query over the Internet, Google will find all the "relevant" keywords it can see on the Web. One of the possible reasons why you do not rank up on the first page is that Google senses that the keywords you are using may not be the right words to provide answers for the queries. Hence, it is important to use and place keywords that tell what they should intend to convey.
Good design does not count at all
Many times we have said we need an excellent graphical design for our website. For many sites with fluff content, web visitors get disappointed even if the page has been laid out great but some navigation links have empty pages or that the content from other parts of the site have just been duplicated. If you place reliable, relevant, and timely content on your website, it will be able to complement the excellent page design that your website has. 
Call the Experts to Land the Number 1 Spot
Website ranking is not an overnight quest. Any business or site owner should understand how SEO works, the techniques underneath its success, and the possible negative impact your business will experience if you do bad SEO practices. To be able to rank up, you need the services of an SEO expert who can deliver the goods and make your company land on the spot you have been aiming for. It may not be fast, but it will guarantee you turnaround that can be beyond your imagination. Let us help you! Let Authority Solutions™ take the lead in your race. Call us now and our team of experts will lead you the way to the top.