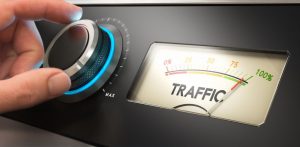 Anyone can easily understand Search Engine Optimization and put it into practice. If one happens to search terms on the search engine, you will realize that websites rank differently. Search Engine Optimization is the concept of that ranking.
Do it the SEO Way
There are endless ways in which the Search Engine Optimization can be used to improve a website. Here is a list of the ways SEO enhances a site;
Increase Quality Leads
Most websites find that they have a lot of traffic but low conversion. Low purchasing rates happen because internet users search for products and services that happen not to be offered on a particular site. It becomes easier to appeal to internet searchers that have a higher chance of purchasing products and services.
Economize on a Marketing Budget
Every business is all about minimizing costs and maximizing profits. While marketing is vital to a business, there is need to cut on the marketing costs. What better way to do so that to use Search Engine Optimization? Not only is SEO a cheap way to attract customers but it is also applicable to startup and developed business. Search Engine Optimization is useful when it is done right.
Increase Sales
It is the objective of any business owner to appeal to customers and increase sales. This is the main aim of setting a business. While there are traditional methods that can increase sales, most of them are not the best when it comes to online companies. Search Engine Optimization is the ideal method when one needs to increases sales. SEO experts understand the logic behind SEO. They use it to generate leads that will finally, increase sales and revenue.
24/7 Promotion
One of the reasons brands continue to increase their presence online is because they know that Search Engine Optimization is a marketing strategy that is always available 24 hours, 7 days a week. Websites can improve their ranking and traffic at any time using the SEO strategy.
Increase Visibility by Customers
Visibility means the number of times that target customers can see a brand. SEO increases the rankings of a website. Higher rankings mean that potential buyers can look at a brand at more times.
Ease of Selling Products
Internet users search online with the intention of either looking for information or a solution to their problems. They click on sites as they look for answers. SEO experts understand what customers are looking for. They ensure that content on a website is valuable such that it answers the questions of customers.
Better than Paid Advertisements
No need to pay for clicks when Search Engine Optimization can improve the ranking of a site and lead to positive results. It is difficult to exhaust all the ways that SEO can improve a website. However, it is easy for any business person to realize that Search Engine Optimization is a long-term investment that will increase traffic, generate leads and increase sales.
Let the best SEO Company Do the Job for You
Tired of using flyers and magazines and seeing no improvement in an online business? For a company that has been hooked on traditional marketing methods with no success, shift to Search Engine Optimization strategies. At Authority Solutions™ we are ready and willing to help business people to implement SEO strategies successfully. Let us help you optimize your website in a way that your customers can trust you and find your products credible.